The medieval salt industry utilised the presence of natural brine springs as a source of salt in Cheshire. In the 17th Century, Nantwich produced twice as much salt as Middlewich and three times that produced at Northwich, having a better concentration of brine and better access to ready markets. Increased demand for salt outstripped the supply that was available from the natural springs and led to the need to provide wells and pits to access the deeper natural brine. The outdoor swimming pool in Nantwich is still supplied with brine from one of the springs, named "Old Biot".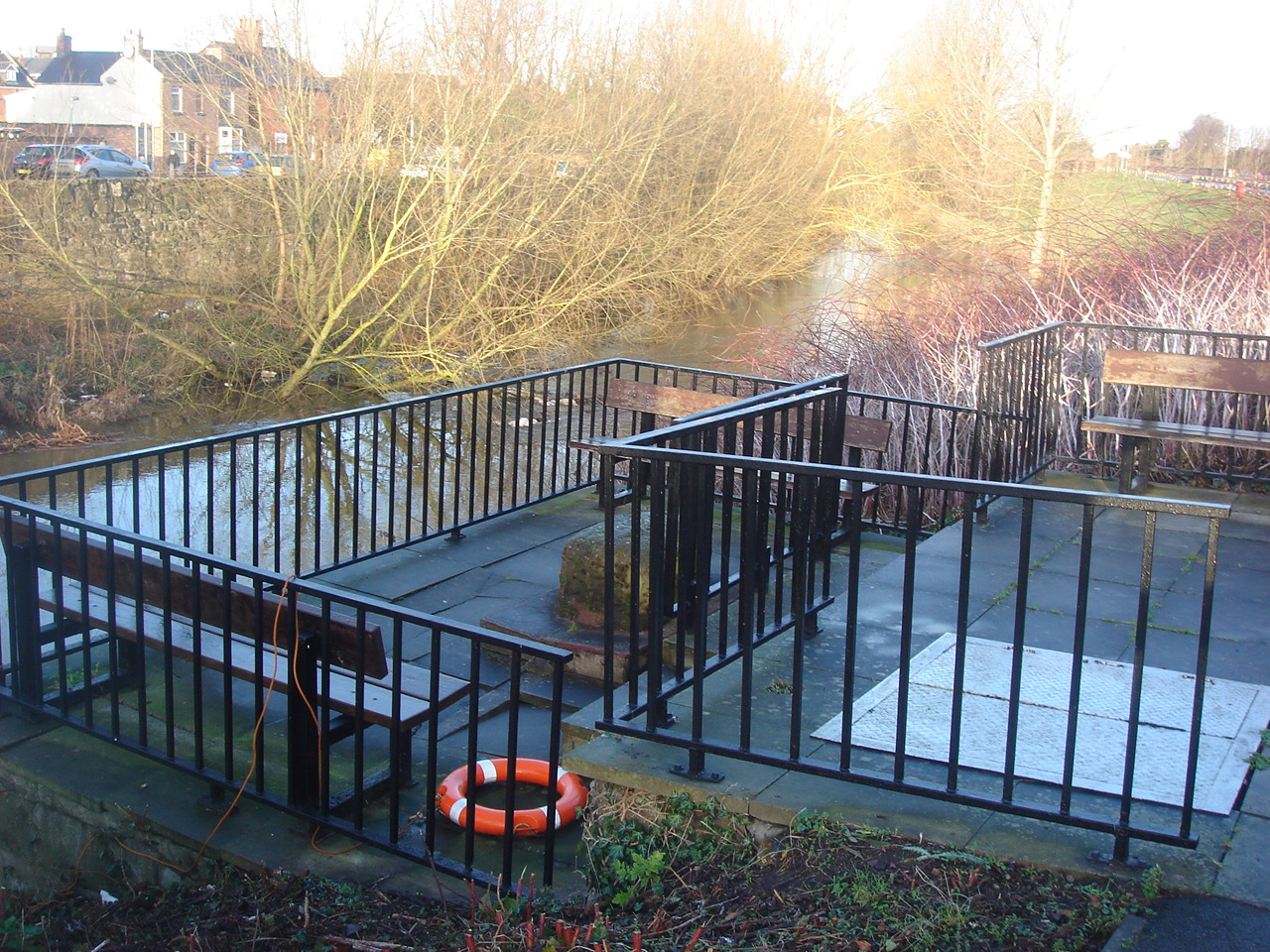 Site of the 'Old Biot' brine spring on the eastern bank of the River Weaver. The spring supplies the nearby brine swimming pool.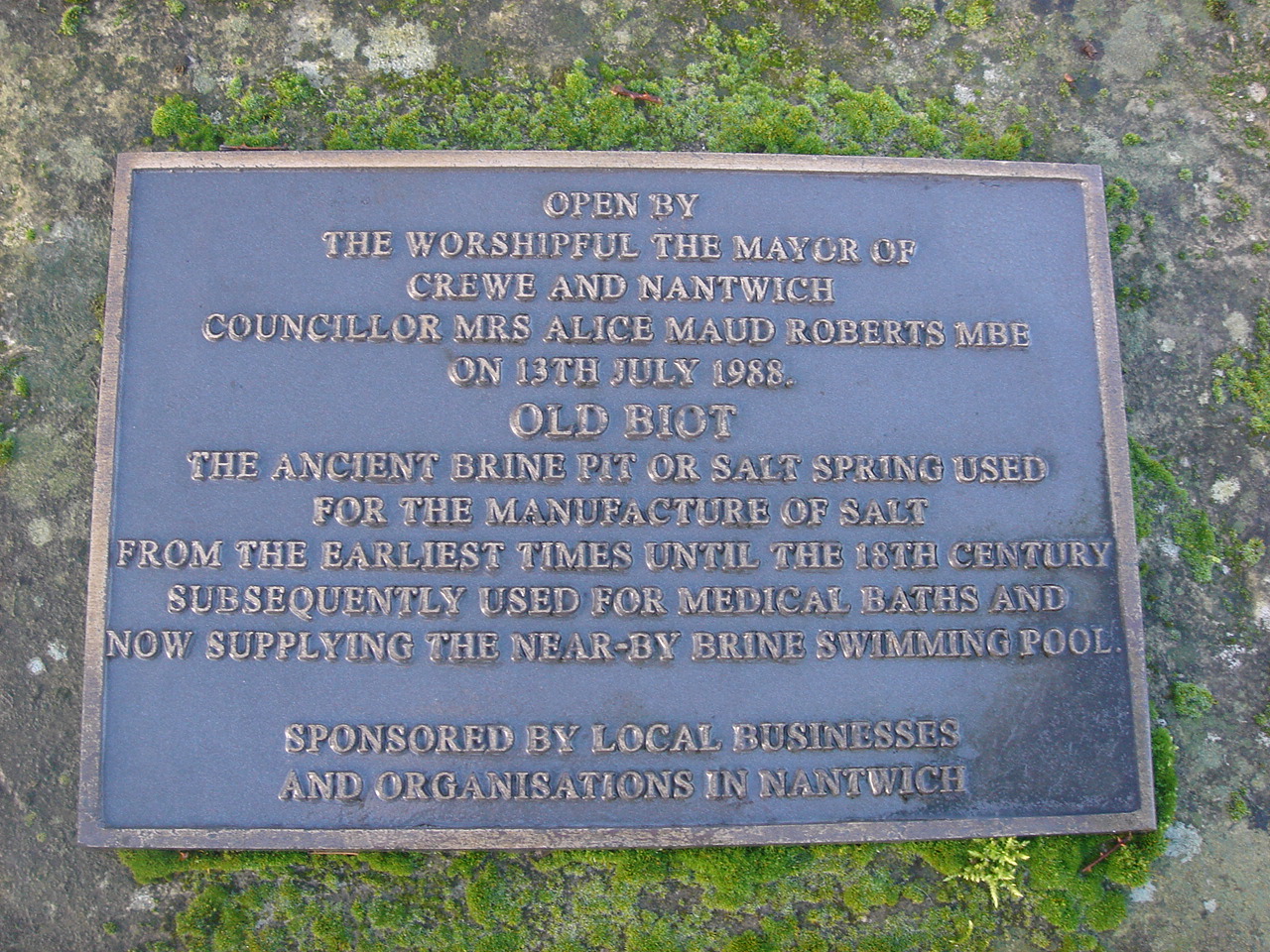 Commemorative plaque at the site of 'Old Biot' recognising the salt industry's contribution to Nantwich.